Volunteerism
Riviera

says

YES to our Veterans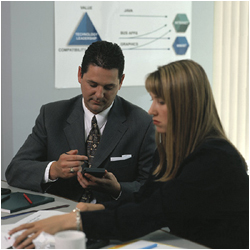 Volunteerism
Volunteerism is important to Riviera and its employees. We are honored to be able to share our success and skills with several not-for-profit organizations. Our employees are encouraged to donate their time and energy at least one day per year to a mission that matters to them. So they walk, run, build houses, participate on boards and committees, and even play cricket for a cause. Their dedication and commitment help define the guidelines for Riviera 's corporate citizenship program. To learn more about the organizations that capture the hearts and minds of our employees.
Veterans
Program
The Riviera Consulting Returning Heroes Program, in partnership Recruit Military and the 100,000 Jobs Mission , is designed to provide returning American military and all service veterans with access to employment opportunities at some of America's top companies. The determination and motivation demonstrated by American service Veterans has made the U.S. military the best war fighting force in the world. The ability to hire and retain these same exemplary individuals represents an opportunity for American companies that wish to maintain their competitive edge in global markets. For veterans returning to civilian life, this program offers a way to successfully transition back into the professional workforce. Organizations seeking the most talented, disciplined and productive professional resources will find no better source for excellence than veteran U.S. servicemen and women.
To contact us directly , Please send your resume and cover letter to recruitmilitary@rivieraconsult.com
Riviera Supports Clients Who Says YES to Our Veterans
Riviera salutes the commitment and sacrifices made by America's Armed Forces... and we are looking for a few good clients to join us in committing to hire the best and brightest the military has to offer. Hiring veterans offers corporations an opportunity to contribute to America's global competitiveness, strengthen the economic base of our local communities and to give something back to those who have given so much for us.
To learn more about how the Riviera Consulting Returning Heroes Program is doing its part to help our returning heroes and how you can help, please Click Here.